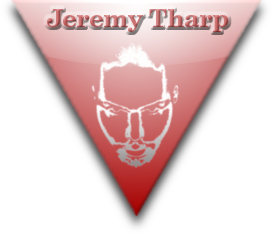 Musician, songwriter, aspiring visionary.
Share » Tharp Me!
Thanks for stopping by! Be sure to check out some of my songs
or check the upcoming shows to come see me live!
Lucky Town
The song most would consider my signature song. "Lucky Town" has a way of captivating any audience I play it for ...
The Holler Wind
A blistering and intriguing bluegrass/rock banjo instrumental. This is the first cut from my "Sneaky Whisper" banjo-instrumental album (also one of my best composition attempts).