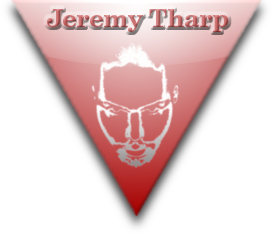 Musician, songwriter, aspiring visionary.
Share » Tharp Me!
« Previous Track: Just Like That
Next Track: Play Something Father »
Inconceivable ... ANOTHER love song. I sat down this evening just as tired as yesterday, and this chorus came out almost word for word in one single chord progression (probably due to me focusing on my own sleepiness). The rest came pretty easily, but I did have to work to try and tie in the sleeping.
I hear this as having maybe an 80s new wave or monotone-y synthpop kind of potential. Something where the drive and balance of the music and vocals makes it all seem like one kind of chaotic emotion.
Hopefully the performance makes that stand out, but I'm pretty happy with this one overall (probably a decent sign I won't like it much tomorrow?). Lordy lordy, I turned forty and popped out these words and chordies? That was terrible ... sorry. :-[]
Lyrics

Every time I go to sleep
I dream of you
It's a shame sleeping forever, baby
Would be leaving you
It's incredibly deep
Believe me you
Every time I go to sleep
I dream of you

When I start thinking about you I can't breathe
You'd defy any flaw about you I could conceive
You make me speak so uneloquently
You're the reason I'd give up caffeine

Every time I go to sleep
I dream of you
It's a shame sleeping forever, baby
Would be leaving you
It's incredibly deep
Believe me you
Every time I go to sleep
I dream of you

You contradict me so well that I agree
And walk away never feeling so complete
Even though sometimes my mind gets moments free
It's filled with thoughts about you in between

And every time I go to sleep
I dream of you
It's a shame sleeping forever, baby
Would be leaving you
It's incredibly deep
Believe me you
Every time I go to sleep
I dream of you

Disbelief
So naive
I concede
Drowsily

Every time I go to sleep
I dream of you
It's a shame sleeping forever, baby
Would be leaving you
It's incredibly deep
Believe me you
Every time I go to sleep
I dream of you