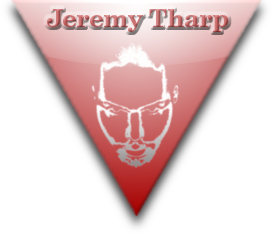 Musician, songwriter, aspiring visionary.
Share » Tharp Me!
« Previous Track: From Up On High
Next Track: The Ghost Of None »
This is just a kind of fun (and meta) song, I guess that's more about sound and imagery than any necessarily deeper meaning. I usually write a lot of these during FAWM, but I think this is the first one that really fits that description.
I hope it's a foot tapper for you, because that's what it is for me. Lyrically it's just a big/small, nature/nurture, old money/new money examination.
I may or may not try to clean up the lyrics later. Right now they are pretty abstract, but while this is the song that really wanted written today, the words just don't quite do it. Sometimes they grow on me though ...
Anyway ... FAWM IS ALMOST DONE!!!!!!!!!!!!!!!! Can't wait to hear your thoughts. :)
Lyrics

I'm a little like a stone
Who took rock too far
Curlin and a rollin put that ball away

Not a self righteous tone
But a Neptune fog
They put me in control and I took up all the weight

Now the reason I moan
Misdirect, prolong
I'm questioning the moon to wax when it should wane

Don't worry about my royal blood
I'm just over here splashing in a hundred tons of mud

I'm a little like a stone
Who took rock too far
Curlin and a rollin put that ball away
Put that ball away
Put that ball away