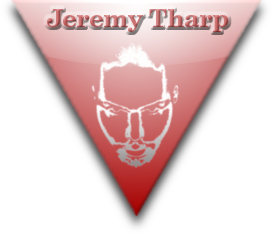 Musician, songwriter, aspiring visionary.
Share » Tharp Me!
« Previous Track: The Boats Of Argorn
Next Track: From Up On High »
This one is a five-beater (my favorite timing), though it's a bit cheaty because the melody is pretty much entirely whole notes. Regardless, I've had this music for about two weeks and could only now find a proper use of it. It's probably also cheaty because of how vague and sparse the lyrics are, but that's probably me being way too critical of the process and not the end result.
I really like this one, and it is about a specific and very real thing for me, so I do expect it to ultimately gain personal meaning & impact over time, whether it connects with anyone else or not.
I'm anxious to hear your thoughts!
Lyrics

Days have come
Fading drum
We now roam
We begun
As one

Me and you
We, but two
Only one
Will become
Outrun

Curse that curse
For you it's worse
You among
Still so young
Unsung

I fear that wound
Too confused
Come back home
Don't be gone
So long