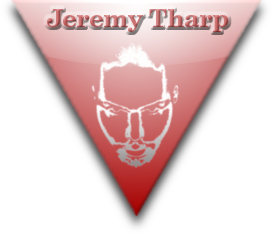 Musician, songwriter, aspiring visionary.
Share » Tharp Me!
« Previous Track: The Time Upon The Clock
Next Track: The Boats Of Argorn »
I have a lot of more folky/country/poppy progressions I've been trying to find songs for, but I haven't yet. So, after working through those a bit, I decided today wasn't the day and just started hitting some power chords and those suspended G & D chords you hear. Probably subconsciously driven by the aforementioned conversation, the "I can't teach you how to fly" lyric came out, and I just ran with it and ended up with what I think is a pretty good rock song (or whatever kind of song it ends up sounding like due to one man/one acoustic syndrome).
I like it.
Lay those thoughts/comments on me as usual, and, more importantly, enjoy!
Lyrics

I can't teach you how to fly
I no longer have wings
I'm willing to try
But it burns and it stings

I can't teach you how to math
I no longer have fingers
But I'll describe to you the path
While the memories linger

Oh I don't mind that you push me
I hope that you understood me
I'm a master of knowing what could be

I can't teach you how to feel
I'm still reeling from heartbreak
It's an unsettling ordeal
If you really really aren't brave

I can't teach you how to teach
I still long to have wisdom
But I keep laying out the facts
Hoping you can't resist em

Oh I don't mind that you push me
I hope that you understood me
I'm a master of knowing what could be

Oh I don't mind that you push me
I hope that you understood me
I'm a master of knowing what could be