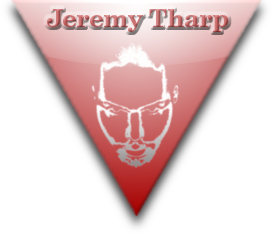 Musician, songwriter, aspiring visionary.
Share » Tharp Me!
« Previous Track: Dour
Next Track: Be Someone »
I, frankly, hate this song, and I realize by writing that I'm already framing a perspective to any newcomer, but it's pretty much a complete disaster of a song.
I may not make it through the rest of this month if today and yesterday are any indication, but we'll see.
As always, thanks for the support, despite my pessimism today, and I do appreciate any input you may have!
Lyrics

You convinced me that I'm not fake
So I spent my time trying to make
The world empowered

But that ended up a massive wall
That vindictively decided to fall
All around

And while I once was just standing alone
At least I was standing, you know
I'm just alone now

It might be just another chapter down
So if you need me I'll be around
But toned down

I could always see this veil
But it seemed everyone believed the folktale
No doubt

I only have what I believe
And passion to the extreme
Is what I dole out

But when I conceded I needed help
That I couldn't help myself
There was no one around

And there's not a damn thing I can control
I have no cards to hold
Nor to hold out

For once I understood me
I finally thought I knew myself
But while I struggled through that journey
I'd become somebody else

I opened up, completely trusting
Believing I would grow
As a torrent of sucker punches
Proved it wasn't so