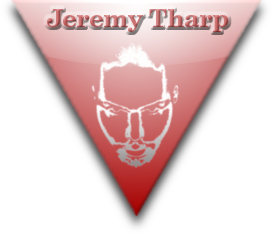 Musician, songwriter, aspiring visionary.
Share » Tharp Me!
« Previous Track: Pivoting
Next Track: Visions Of Life Without Me »
Continuing on my one-song-per-day journey ...
This one has a lot of cool things in it, and I'd call it mostly experimental (particularly with the vocal stylings), but while that sounds a bit dismissive, I really like its charm. Plus, this is the first song this FAWM that pretty much flowed out on its own.
It wasn't easy, but it was easier than the last few, and I think it's super interesting, at the very least. Let me know what you think of the experimentation (maybe it just all sounds the same to everyone else, given it's only me and my guitar).
Lyrics

Hard to find the way out
Bona fide fraught
Got to try gaining on
A former life

Oh find me
Below if I'm not
Fondly lying on
The border line

Honestly
Normally
We would be
Be

Hard to find the way out
Bona fide fraught
Got to try gaining on
A former life

Oh find me
Below if I'm not
Fondly lying on
The border line

Monody
Anomaly
We would be
Be