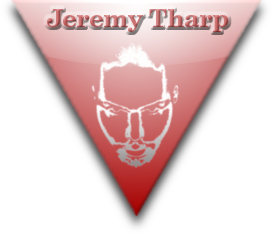 Musician, songwriter, aspiring visionary.
Share » Tharp Me!
« Previous Track: Goes Where It Goes
Next Track: Iconoclastic »
I would have never expected this song today. I think part of me always wanted to take a stab at a semi-generic birthday song, but it was not even close to the tip of my consciousness.
The medieval sounding guitar is something I've been playing around with for some time, and, in the process of trying to write a catchup song today, I started playing it. Suddenly, a birthday song emerged.
Maybe no one else will like it, but I will be singing this now at every birthday!
I hope you like it too.
Lyrics

I will sing for your birthday
Sing for you
Sing a thousand times
As you grow older I get to
Sing you a birthday tune