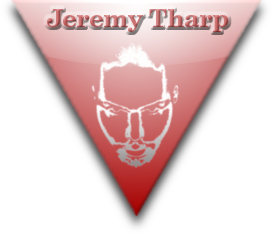 Musician, songwriter, aspiring visionary.
Share » Tharp Me!
« Previous Track: Get In Line
Next Track: Dear Love »
While I was home for family things, I was able to meet up with my friend Phil Taylor, and he and I cowrote this song, one more, and part of a third.
There is an f-bomb, so prepare yourself, if you're sensitive to that. Otherwise, this one has a lot of promise. I'm feeling like my songwriting chops are starting to feel natural again.
This one's called A Lot Like.
I'll have to finish that partial song and then write 2 songs one day sometime in the future, but I'm mostly caught up to the one-song-per day goal now.
Lyrics

I hear birds inside my head
And water flows in streams
I don't know if I am dead
Or stuck inside my dreams

Living feels a lot like dying
Laughing feels a lot like crying

I hear words inside my head
My father's broken dreams
I'm not sure if I am dead
Or what that even means

Living feels a lot like dying
Laughing feels a lot like crying
Living feels a lot like dying
Laughing feels a lot like crying

How do I flee
From this fucked reality?
If you told me this was heaven
I'd still say I'd like to leave