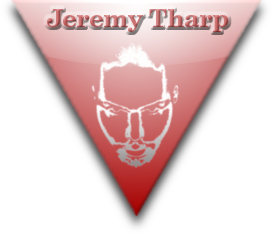 Musician, songwriter, aspiring visionary.
Share » Tharp Me!
« Previous Track: Remembered By A Lullaby
Next Track: Clyde »
I came into today without much of an idea of what I would sing about, so I just started playing around with chords until something felt like I wanted to use it. Unsurprisingly, the result is rather abstract, but I actually really like it.
I have been wanting to incorporate more melismatic singing, as I especially like the "mmmm" melismas that are prevalent in Indian & Middle Eastern music.
I am very aware that my voice is not seasoned enough to pull off the singing of it. When I started the song, I was hitting it a lot better, but I got very fatigued so in this recording you can barely tell I'm trying to sing different notes. lol Oh well -- the idea is there, and that is what is important for FAWM.
Enjoy "Dream Come" !
Lyrics

Dream come
Ohhhhh
Wake up
Mmmmmmmmmm
Dream come
Ohhhhh
Wake up
Mmmmmmmmmm

Or this world may never grow
And this heart may never know

What a fool they're like
How wildly full of life
They are

Dancing without being told
Shivering without being cold

Wake up
Ohhhhh
Dream come
Mmmmmmmmmm
Wake up
Ohhhhh
Dream come
Mmmmmmmmmm

Or the heart may never grow
And the world may never know

Aging without growing old
Being without being sold

Bound in folded light
Lost inside the night
They are

Dream come
Ohhhhh
Wake up
Mmmmmmmmmm

Dream come
Ohhhhh
Wake up
Mmmmmmmmmm