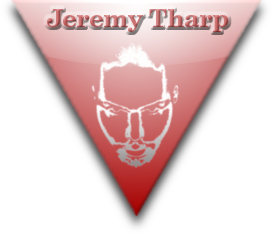 Musician, songwriter, aspiring visionary.
Share » Tharp Me!
« Previous Track: Tear The Mountains Down
Next Track: Just A Point Of View »
I academically am aware that if I focus on writing a sappy love song and am able to do it, then I am in a pretty free place from an artistic and songwriting perspective. And, of course, today, this song came pretty easily (yesterday was a struggle), so it isn't surprising that it's a sappy love song.
I will hesitate to say that I'm likely to like this one going forward, but it seems like these songs tend to grow on me, so I'm hoping it does.
At any rate, here is "Every Day."
Lyrics

I never seem to find the words I need for you
Because you've moved all of your things into my soul
Can't even find my thoughts like I used to do
You've sent my heart spinning out of control

But I'll give it a go

Every day I wanna savor you
Say to you
How I favor you

Every day I wanna wake to you
Beg for you
Ache for you

I know some days I take for granted what you do
But it's because you've made yourself part of the whole
I should stop to recognize you like I used to do
When you sent my heart spinning out of control

So I want you to know

Every day I wanna savor you
Say to you
How I favor you

Every day I wanna wake to you
Beg for you
Ache for you

Dum da da da deee

Every day I wanna savor you
Say to you
How I favor you

Every day I wanna wake to you
Beg for you
Ache for you