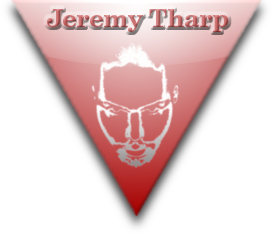 Musician, songwriter, aspiring visionary.
Share » Tharp Me!
« Previous Track: The Malefactors
Next Track: A Birthday Tune »
This one is pretty interesting. I actually like much about it, but because it's so different for me, it's really hard to gather how I feel about it. I know it might seem strange outside looking in that a song can be as foreign to me after I write it as it is to you the first time hearing it, but I assure you, that's a real thing!
I came up with the little jazz progression first thing this morning, and so I just took it where my devil's advocate and subconscious took it, and it's this quirky thing I'm calling "Goes Where It Goes."
It is pretty challenging to play, but somehow I one-shotted this video. There are some minor flubs/mistakes, but I'm pretty happy given how much is happening in it.
Lyrics

I fell in love just from you taking my hand
Though we both showed up thinking one night stand
Irreverential fate will never stick to the plan
The heart goes where it goes

It's sorta great I locked it up
No way don't tell me it's so
It's sorta great I locked it up

It's sorta great I locked it up
No way don't tell me it's so
It's sorta great I locked it up

I fell in love just from you taking my hand
Though we both showed up thinking one night stand
Irreverential fate will never stick to the plan
The heart's going where it goes