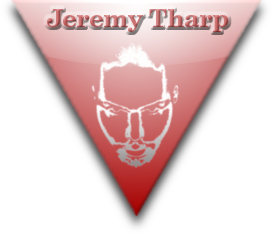 Musician, songwriter, aspiring visionary.
Share » Tharp Me!
« Previous Track: Every Day
Next Track: Second Born »
This one today came out fairly easily but is also somewhat an exercise in brainstorming rhymes and then sculpting a song around those rhymes.
I often like the stories that kind of song yields, because it's generally fully imagined. I can get as creative as I like.
I don't immediately feel a strong bond with this song, however, even though the sense and atmosphere of it are very compelling. Generally speaking, that means it's the kind of song that goes best in the context of a movie and/or with a lot of ambient additions in the final production.
This is "Just A Point Of View." Enjoy!
Lyrics

It's astounding to walk the streets of this metropolis
Crowded streets and long lines
When your dreams are fueled by empty coffee cups
It's astounding to walk the streets of this metropolis

Don't go mad holding all you've bottled up
It's a lie to say you're fine
Even if it takes a journey to Tondaimandalam
Don't go mad holding all you've bottled up

It's so sad to know that you've forgotten of
That all we really have is time
When you say the words to this are too monotonous
It's so sad to know that you've forgotten of

That the way you see the world is on you
Happiness is just a point of view