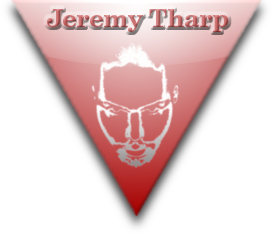 Musician, songwriter, aspiring visionary.
Share » Tharp Me!
« Previous Track: Play It Anyway
Next Track: That Imaginary Line »
I love the music on this one. I need to perform it better, but it took me a while to get it out (again), so I'm settling with just capturing the idea.
Despite struggling the last few days with lyrical ideas, I'm actually hitting a pretty creative stride. It's just taking me a lot of time to commit to an idea or dig into it enough to make a decision.
Enjoy "Night And Day!"
Lyrics

Don't explain to the night that the day's gotta know
They've a strange sort of fight that makes the wind blow
The morning dew comes, tears are flowin'
Because last night is when the moon last shone

And that means that the day ain't got nobody to ho-ho-hold
So the daylight stole the moonlight's glow

We're day and night, you and me, you know
I'm there when they open and you're there til they close
So the morning comes and tears are flowin'
Because you're alone and I'm alone

And that means that the day ain't got nobody to ho-ho-hold
So the daylight stole the moonlight's glow

(musical interlude)

And that means that the day ain't got nobody to ho-ho-hold
So the daylight stole the moonlight's glow