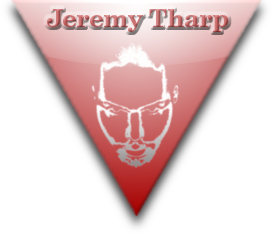 Musician, songwriter, aspiring visionary.
Share » Tharp Me!
« Previous Track: Time Flies
Next Track: Wait »
Well, despite struggling for a couple of days, I didn't want to break the songwriting habit today, apparently, so here's an encore!
I started playing around with chords, and this came out. I did capo for the first time this FAWM, because in the open key it was just a tad too low. I intentionally avoided the capo for every other song this year, because I feel like I lean on it too much for inspiration. That probably makes no sense, but that's ok. ?
This song is about trying to fight with being who you are (intentional or not) and contending with people either not getting it or not accepting it or just directly hating it.
Here's "Only Me!"
Lyrics

You don't know me but you don't like me
To think that's even a thing is a little bit frightening
I try to be rain you see thunder and lightning

And normally
Stuff like that won't bother me
Just part of the comedy
Differing taxonomies

You don't know me but you don't like me
To think that's even a thing is a little bit frightening
I try to be rain you see thunder and lightning

But I'm only me
Trying to get through vulnerably
As someone that I wanna be
Just another anomaly

(musical interlude)

You don't know me but you don't like me
To think that's even a thing is a little bit frightening
I try to be rain you see thunder and lightning
You don't know me but you don't like me