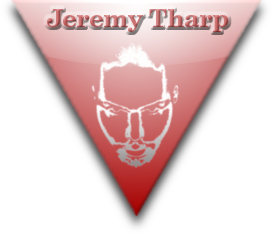 Musician, songwriter, aspiring visionary.
Share » Tharp Me!
« Previous Track: Carried Away
Next Track: Night And Day »
I am still struggling a bit for lyrical themes. It's still working out, in terms of the songs, but I'm really having to navigate hard through abstractions.
Today I came up with this music, which I absolutely love, and I got that first line out and liked it "I never thought that I would hurt you but it happened just the same," but I wasn't sure how to get to a chorus. I just kept working at it, and it took on the theme of going with the flow, and taking life as it happens.
I actually think it's very pretty and will benefit tremendously from doing alternating voices in the chorus and adding more interest with studio treatment.
Here's "Play It Anyway." Enjoy!
Lyrics

I never thought that I would hurt you but it happened just the same
I doubt it ever had occurred to you you'd wind up in this place

Just when you thought it can't get worse
You go and get your bubble burst
Looks like they chose you to go first
It's not the show that we rehearsed
But we'll play it anyway

I never planned to be the jerk who's twenty-eighth of twenty-eight
I doubt you see it as a virtue to have ever played this game

Just when you thought it can't get worse
You go and get your bubble burst
Looks like they chose you to go first
It's not the show that we rehearsed
But we'll play it anyway

I guess this song does not concern you
Please go on your merry way