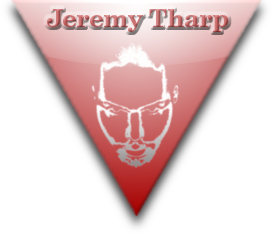 Musician, songwriter, aspiring visionary.
Share » Tharp Me!
« Previous Track: What We Became
Next Track: Dream Come »
This song today I had the idea about how time is truly finite but love (like for more than one offspring or other individuals in your life) does not reduce simply because there are more people to love. Time spending doing the loving reduces, yes, but the well of love just grows.
I am not sure how well I conveyed it, but I do like a lot about the song. It will likely take time to soak. I love that it came pretty easily. Zero to video upload in about 90 minutes today!
Enjoy "Remembered By A Lullaby!"
Lyrics

Who do you love more is it me or her?
You used to adore me how can you adore her?
Now I question what it means unconditional
Is the waning of your heart inevitable?

Everybody dies
Remembered by a lullaby
Time is what subsides
Love can only multiply

Truth is you love more the more you learn
No love that you feel can be reversed
And there's only so much time it's indisputable
But it's incapable your heart to be too full

Everybody dies
Remembered by a lullaby
Time is what subsides
Love can only multiply

Though I can barely hold it all I still hold it all in me
I know I won't live forever but I'll love infinitely
I know I won't live forever but I'll love infinitely
Though I can barely hold it all I still hold it all in me

Everybody dies
Remembered by a lullaby
Time is what subsides
Love can only multiply

Everybody dies
Remembered by a lullaby
Time is what subsides
Love can only multiply