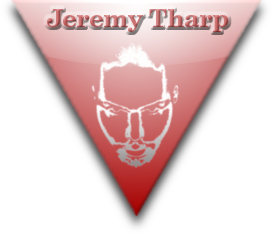 Musician, songwriter, aspiring visionary.
Share » Tharp Me!
« Previous Track: Iconoclastic
Next Track: Every Day »
I struggled a bit today. For some reason I got into that "put-too-much-thought-into-it" mode which can really add a lot of time to the making of the song.
Luckily I got through it, and while it has made me feel like this song is incredibly forced, listening back to it, it actually has a lot of good things to it. I just need to try tomorrow to be lighthearted and not care too much about where the song goes.
This one today is ultimately about being inflexible and being unable to change your mind, even when presented with new information (or at least that's the place it's drawn from).
I present you "Tear The Mountains Down." Enjoy!
Lyrics

I wanna celebrate
You wanna stay inside
You beg me not to wait
As you start to cry

I cannot contain
The feelings I can't hide
I tell you you look great
You tell me not to lie

Most rivers never flow the other way
Digging the same old hole day after day
And all they want to do is
Tear the mountains down
Tear the mountains down
Tear the mountains down

I tell you I'm afraid
You look me in the eye
Don't be such a babe
And I start to cry

Nothing left to say
Hello and good bye
Prepare to be amazed
Oh, it's you nevermind

Most rivers never flow the other way
Digging the same old hole day after day
And all they want to do is
Tear the mountains down
Tear the mountains down
Tear the mountains down