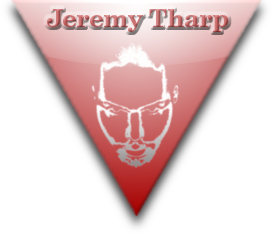 Musician, songwriter, aspiring visionary.
Share » Tharp Me!
« Previous Track: Night And Day
Next Track: Maybe »
Not much to say on this one. I really like it! Pretty clearly about death and dying and the world moving on, but mostly I just like the overall composition. It will be a lot of fun to take into the studio (as is evidenced by the harmonies I added on the instrumental bridge).
Enjoy "That Imaginary Line!"
Lyrics

He's long gone
And they'll never find a trace
Straight over that imaginary line

What lives on
Is in the middle of their brains
They own it the rest of their own time

He won't know
What they put back in his place
No closure, no not this time

They've all got their own
Horses running in this race
Straight toward that imaginary line