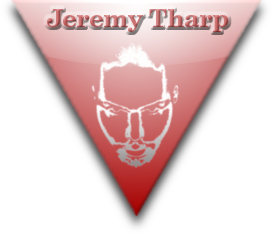 Musician, songwriter, aspiring visionary.
Share » Tharp Me!
« Previous Track: Only Me
I am just in the habit of writing every day, so I'm taking it as far as I can. This will likely be my last song for a bit -- at least the last that I put in the "FAWM 2022" playlist.
Despite struggling the last few days of February to get songs out, I still feel compelled to write, and, as I said, the habit feels good. Likewise, I felt like there were thoughts and ideas wanting to come out. In particular, I felt the need to write a song about ending and/or closure or something of that ilk.
I have a whole lot going on the next few weeks, and I do feel somewhat of a peace of mind having written this. I do hope to continue writing throughout the year, expectedly less frequently, of course, but I tend to kind of drop off between FAWMS.
Please enjoy "Wait!"
Lyrics

It can't really be time to go
We've only just finally found the end of this road
It's leaving me wanting more
Wait!

There's so much more I'd hoped to know
So many seeds I planted I won't get to see grow
I'm just a little bit thrown
Wait!

Last night I was in my studio
I never thought'd it be the last I played my banjo
And even though they say "On with the show!"
Wait!