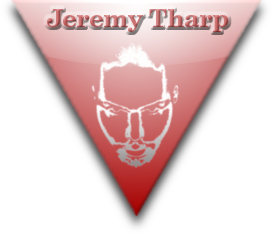 Musician, songwriter, aspiring visionary.
Share » Tharp Me!
« Previous Track: I Don't Need You
Next Track: Remembered By A Lullaby »
I struggled a little bit with this one today, and midway through I was expecting it to just be a kind of forced one. The rhythm I've had over the last few days does happen, and it always ends -- I figured it had. However, I think today's lull was, because I was having an argument with my girlfriend, and, as little as I like to write directly about current happenings and even less to admit it, this song is pretty much that.
That being said, it is somewhat removed from the specifics, and it's about getting through fights like that, and I feel like there is so much energy and some interesting sounds, and, forgiving recency bias, I think this one is really good.
We'll see how it holds up. Enjoy "What We Became."
Lyrics

I think this conversation's overblown
I'll pick up all the pieces of the stones I've thrown
We keep on spending too much time alone
And we may never heal these bonds we broke

This is not a suck it up sort of thing
We gotta lock it up another way

Now I feel like you don't know what we became
How do I feel like I'm not throwing it all away

(Musical interlude)

This is not a suck it up sort of thing
We gotta lock it up another way

Oh but I feel like you don't know what we became
How do I feel like I'm not throwing it all away

Oh I feel like you don't know what we became
How do I feel like I'm not throwing it all away