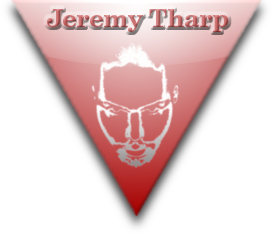 Musician, songwriter, aspiring visionary.
Share » Tharp Me!
« Previous Track: All Day Long
Next Track: The Tariff »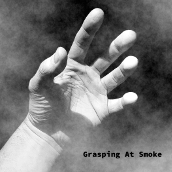 Album: Grasping At Smoke
Track: #2

A Home So Near Release Video Audio Track
Recorded: March 1, 2014
Length: 3:32
Instrumentation: Alvarez ABT60E Electric Acoustic Baritone Guitar
Notes: Has some pops and skipping from my crappy audio recorder, but that's all I've got.
Lyrics

For years I roamed the woods
Lost in a haze
Increasingly dazed

Ghastly in composition
Hair on the face
A pitiful disgrace

But alas I found asylum
In a magical place
No time to waste

I made a burrow near a tree
I must make haste
There's fresh water to taste

Had I fallen asleep?
Was I dreaming of an elven haven?
A torrent of thoughts filled my mind
But then sleep did find my eyes

I woke and nearly forgot of my wandering
Yet still here
A home so near

I suddenly realized my plight
A new man
A new land

To leave now would be unethical
Seems it must be wrong
Why do I belong

This utopia was nigh erotic
Its corn I would shuck
Its feathers I would pluck

I concluded I was dead
But I did not deserve euphoria
The life I had led
Was at best as a warrior

I didn't battle for the meek
It is glory that I seek
Not for a noble cause
Simply for me

But something led me here
A home so near
And I awoke a changed man
And I awoke a changed man
And I awoke a changed man