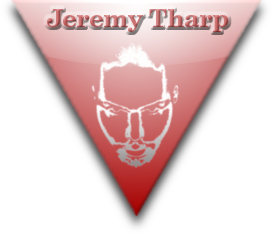 Musician, songwriter, aspiring visionary.
Share » Tharp Me!
« Previous Track: The Tariff
Next Track: Piece Of Sheet Music »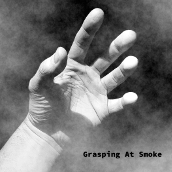 Album: Grasping At Smoke
Track: #4

Almost Home Release Video Audio Track
Recorded: March 1, 2014
Length: 4:30
Instrumentation: Alvarez ABT60E Electric Acoustic Baritone Guitar
Notes: Has some pops and skipping from my crappy audio recorder, but that's all I've got.
Lyrics

Who'd ever wish that they were dead
There's nothing there to cure the tattered mind
That synergetic silhouette
You're better off to wish that you were blind

Does curiosity lament?
The future only comes from ancient times
How could I ever be misled?
It's something I can always redefine

And so I find

I'm almost home
And I finally found a corner of my world where I will always be alone
So I'll be gone
When they find a way to reconcile the loneliness I found and etched in stone

What's going on inside my head?
I'm riding out the boredom of a life
This piper leads rats to their death
Mysteriously hypnotizing fife

A soul posthumously bereft
Leading thirsty souls to poisoned wine
So surreptitiously inept
A renaissance that tempts to cross the line

I'm not maligned

I'm almost home
And I finally found a corner of my world where I will always be alone
So I'll be gone
When they find a way to reconcile the loneliness I found and etched in stone

I couldn't cry but I'll pretend
A life can never last beyond a time
That ergonomic watershed
One last forgotten moment that was mine

And I find

I'm almost home
And I finally found a corner of my world where I will always be alone
So I'll be gone
When they find a way to reconcile the loneliness I found and etched in stone