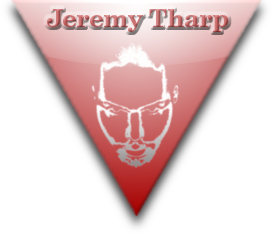 Musician, songwriter, aspiring visionary.
Share » Tharp Me!
« Previous Track: Almost Home
Next Track: Down Town »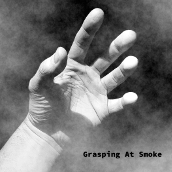 Album: Grasping At Smoke
Track: #5

Piece Of Sheet Music Release Video Audio Track
Recorded: March 1, 2014
Length: 2:29
Instrumentation: Alvarez ABT60E Electric Acoustic Baritone Guitar
Notes: Has some pops and skipping from my crappy audio recorder, but that's all I've got.
Lyrics

My head is always getting in the way
Trying to make a mountain out of jar of moonshine
Sometimes you've just got to not care if you fail
And try to find what's hidden in that mind

You can't force perfection
You can't invent genius
It's good advice
Just let the music flow
Just let the music flow

So ...

It's not a stogie if it isn't cheap
If it's got four doors it's not a Jeep
It's not a mountain if it isn't steep
It wasn't a challenge if you didn't leap

But see? I just let the song write itself
And I ended up with this piece of sheet music

What am I supposed to let flow?
There's no spigot of which I know
Did they all just plan to tell me so?
Just plant that seed and let it grow ...

This isn't even a song
It's just words and music on a page
It's not something to care about
It's something to put to flames

It's not a stogie if it isn't cheap
If it's got four doors it's not a Jeep
It's not a mountain if it isn't steep
It wasn't a challenge if you didn't leap

But see? I just let the song write itself
And I ended up with this piece of sheet
Piece of sheet music