« Previous Track: Divine
Next Track: The Time Is Yours »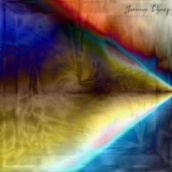 Album: Two Sides Of The Same Soul
Track: #15

One (Acoustic) - Live at Lost River Brewing Co.
Recorded: March 12, 2010
Length: 3:44
Instrumentation: Acoustic Guitar, Vocals
Every self-respecting musician has a song titled "One," right? Powerful song, as required -- and I think it's a fair song to stand in the company of many of the other great "Ones."
Lyrics

You might feel your heart beat in the night
You might close your eyes and see the day
And if you feel OK
It will all seem right

Kind of like you're hearing a song
One day you listen one day you play
Most times you don't know what to say
But you're still compelled to sing along

And life
It counts to one
Goes on
And never looks back
Then you are overcome
You're gone

Time's always gonna take the lead
Just try to stay on key
Even still you've got all you need
You still cry, you still bleed

Then one last time you lay down
You might close your eyes and see the day
You can feel your heart beat fade away
Everything concludes in one sound

And life
It counts to one
Goes on
And never looks back
Then you are overcome
You're gone

Your secret's safe with me