« Previous Track: Love Is Stupid
Next Track: Don't Make Me »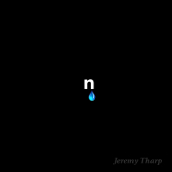 Album: Unfortunately Nihilistic
Track: #7

Trying To Tell Acoustic Demo
Recorded: January 2017
Length: 2:54
Instrumentation: Acoustic baritone guitar, vocals
Lyrics

I've tried to tell the world what I've been through
Tried to help the world learn to sing
So you're undoubtedly wondering what I'm telling you
Narcissistically -- a wannabe hero

Oh why can't you ease me with a simple sigh
That the geniuses never need taught?

Just listen, I'm telling you I tried
Undisputedly destined to fail
Sadistically I think I'm the hero
That you see as idiotic

Though that's not the place this is going
Hold on, I haven't gotten this song thing down

Egoism's my alibi
What else would you possibly think
I am probably that idiotic
Now here's what I'm trying to tell you

Thoughts aren't easy to just casually rattle off
Evidently my songs are an archipelago
Restlessly getting devoured by the rising seas ...

Originally: "Its Not Just The Winter (Cold Filtered)"