« Previous Track: I Suppose
Next Track: Going Out For A While »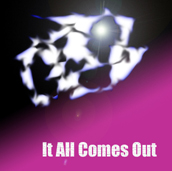 Album: It All Comes Out
Track: #12

Lucky Town (Acoustic) - Live at Cristina's Cafe
Recorded: March 14, 2010
Length: 5:32
Instrumentation: Acoustic Guitar, Vocals

Lucky Town (Acoustic) - Live at Lost River Brewing Co.
Recorded: March 12, 2010
Length: 5:40
Instrumentation: Acoustic Guitar, Vocals

"Lucky Town" Lo-Fi Production Version
Recorded: June 2006
Length: 5:36
Instrumentation: Baritone Guitar, Electric Guitar, Bass, Drums, Vocals
This song always touches crowds, no matter where I play, and many say it is what will make me rich. Unfortunately, it's approaching a decade old (at the time of this writing), and it's brought me no riches yet, but I always enjoy the praise. :)
I had the riff for this for over a year and couldn't come up with a song, then someone challenged me to write a ballad, and out came this. It never struck me personally as a great song, but when I play it live, it just seems to connect with people. What do you think?
Lyrics

This town has a way of telling me what's wrong
By showing me all the things that I mucked up all along
Woke up late last night from a fifteen hour thought
And wound up realizing I've lost this fight I've fought

So I set myself down and I thought about me
Took my eyes off the ground so the world I could see
Gave a quick deep exhale as the cold air struck it down
That's when I wrote this tale of how I'm gonna leave this lucky town

Oh lucky town ain't always lucky you see
This pain and frustration won't let me be
Oh lucky town better say goodbye
Cause it'll be a while until I die for you
Lucky town

I guess it's safe to say I raised some hell in my time
And they say you gotta pay your dues and I've paid mine
Even if I called it draw I'd still be at a loss
Cause even just a little fun's got a little bigger cost

Took another deep breath put my hands upon my face
Took one last look around said goodbye to this place
I packed up my guitar and I loaded up my pack
I'm leaving this lucky town and never, no never coming back

Oh lucky town ain't always lucky you see
This pain and frustration won't let me be
Oh lucky town better say goodbye
Cause it'll be a while until I die for you
Lucky town

By the time the sky lit up I was out the door
Heading south no idea what I was looking for
Cool sunrise on my left and starlight on my right
Didn't see the city lights til nine o'clock at night

Now I realize there's still lessons to be learned
Life's like a fire, and you're gonna get burned
Nashville, San Francisco, London, Paris, Rome
I found out on my own that everywhere's like home

Oh lucky town ain't always lucky you see
This pain and frustration won't let me be
Oh lucky town better say goodbye
Cause it'll be a while until I die for you

Oh lucky town ain't always lucky you see
The pain and frustration got the best of me
Oh lucky town never say goodbye
Cause this'll be the place that I die
Lucky town
Lucky town